Discover the Durability of Our Heavy-Duty Sliding Door Hardware
At Discount Hardware Direct, you will find the sliding door hardware of your dreams. Our contemporary, minimalist hardware kits are sure to brighten up any interior design, offering a timeless style. But the best part is: all of our sliding door hardware kit packages provide the durability, reliable operation, and longevity you need.
When looking for the perfect door hardware, door weight needs to be taken into consideration. Hardware that only offers light performance does not support lasting durability, especially not in heavy-duty door applications.
For this reason, the stronger door hardware installation kit selection at Discount Hardware Direct is needed. Our door hardware kits guarantee the necessary strength, damage resistance, and reliability, even when mounting heavier doors.
Endurance Tested: Over 100,000 Work Cycles and Counting
As homeowners, we strive to find the best interior door and closet sliding door hardware available on the market. Sadly, often we do not know what we are getting into.
The performance of door hardware is not easy to track. They often do not show signs of wear for months, even if they are not made of the best materials. But, heavier doors or more frequent use can wear door hardware out quickly. Heat, rain, and other external damage can significantly shorten the life span of traditional hardware.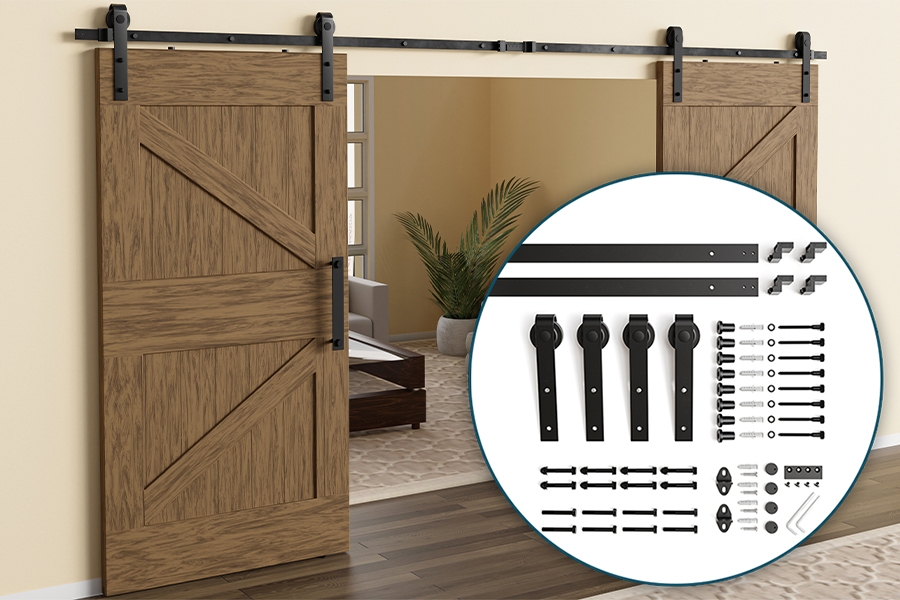 That is why the sliding doors hardware kit designs available at Discount Hardware Direct are such a treat. Different types of hardware for internal swing doors and sliding patio doors all have one thing in common: their durability.
Not only are the sliding doors kit designs durable, but they also offer over 100,000 work cycles. This lasting durability rivals the timeless appeal and beauty they provide to interior design. Designed and engineered in Germany, the sliding door hardware track and other components ensure convenience, secure operation, and premium quality.
Heavy Weight? No Problem: High Load Capacity
What's considered to be a heavy weight door? Well, the average door weight is around 100 pounds. That means interior room and closer doors that weight more than 100 lbs in your house are nearing the "heavy door" label.
To ensure access to your rooms and closets, you will need hardware that can handle larger loads. This is exactly what you can find at Discount Hardware Direct.
These are the weight limits of our sliding closet door hardware kits:
Sliding barn door hardware kit - 245 lbs
Pocket doors hardware kit - 220 lbs
Bifold closet sliding door hardware kit - 150 lbs
Bypass sliding hardware kit - 150 lbs
Compared to other high performance sliding doors, our hardware does not offer only weight durability. Thanks to the stronger steel and aluminum materials and the special naturally-resistant painting finishes, smooth and longer-lasting performance is ensured.
Quality Craftsmanship: The Secret Behind Our Durability
Let's talk about how exactly these heavy-duty sliding barn door hardware sets, along with the pocket, bifold, and bypass kits, are engineered.
Our company has 10 years of experience under its belt. With German engineering and Italian designs, our sliding door hardware kits feature craftsmanship and construction to ensure perfection. Perfection might be a strong word here, but we stand behind our products.
Each and every hardware set was designed with the US doors market in mind. The features our products offer make them an excellent choice for homeowners. Quality is not optional, it is a requirement!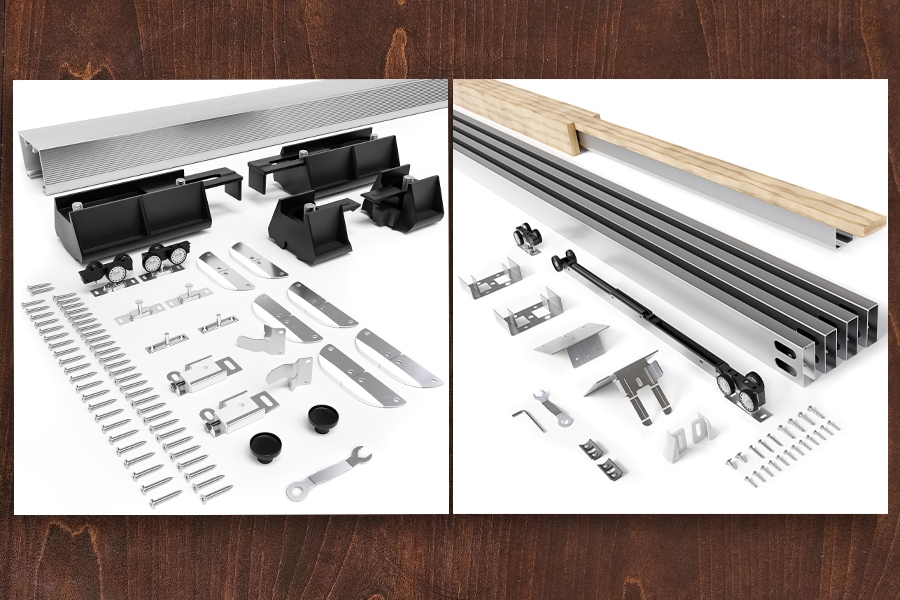 Each and every style of sliding door hardware was carefully crafted to provide both longevity and timeless appeal. From the rails down to the smallest details, the heavy-duty sliding door hardware kits were manufactured using premium materials. Additionally, their special finishes provide extra oxidation resistance, improving their service life.
Unmatched Durability: Our 2-Year Limited Warranty
How do we stand behind our heavy-duty sliding door tracks and rollers, as well as other door hardware items? Discount Hardware Direct offers a 2-year limited warranty with all sliding door hardware. But, why is this important?
Door hardware can be expensive, and if it breaks prematurely, it just feels like we threw money out the window. Therefore, purchasing hardware that comes with a warranty is one way to make sure you are respected as a customer. It will also reduce the headache when eventually something needs to be changed.
Still not sure? Why not take a look at our 2-year limited warranty in more detail?
Stronger Sliding Door Kits are Worth the Price
Strength, warranty, premium manufacturing materials, and great craftsmanship are all important factors to consider when buying new sliding door hardware. Whether you have an installation crew or going at it on your own, high performance hardware is needed for heavy-duty applications.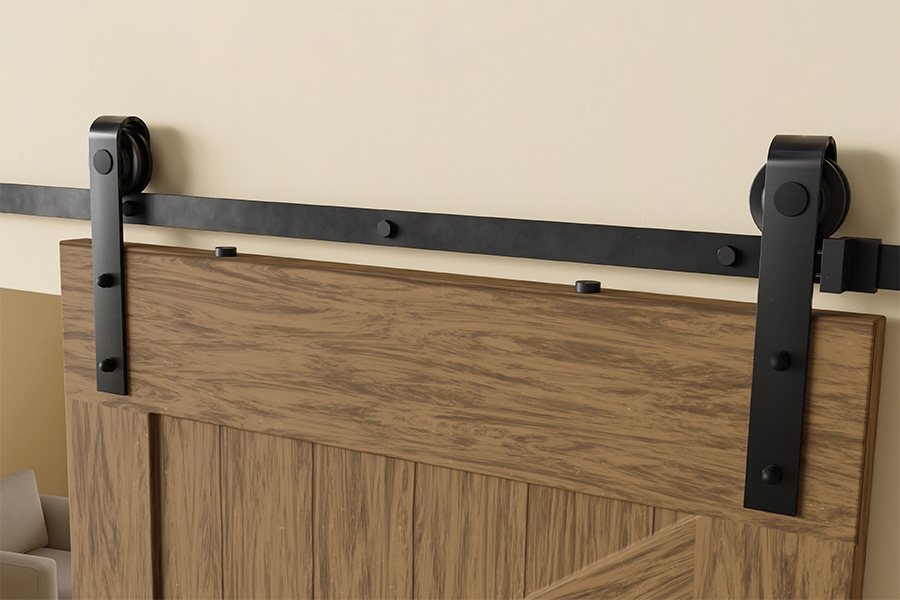 This is where Discount Hardware Direct comes into focus. With our 2-year limited warranty and excellent engineering, we guarantee the longevity of our products. Choose heavy-duty sliding door hardware to keep your peace of mind. Invest in door hardware that is built to last!
Discount Hardware Direct - where strength and beauty are ensured. Check out all of the benefits our products offer and take advantage of our special first-time customer discount. Get the best hardware for cheaper without worry.